Pallavi has completed her education from Mumbai University in Interior Designing. Her forte is in Legal and Liasoning management in the company and she Handles Legal & Liasoning department of the company. She has work experience of  20 Years
Accounts & Administration Head
Tejas has completed his  Bachelor of Commerce from Kelkar College in 2013 and is ICAI certified in Accounting Technician. He is responsible for Tax and Financial Management of the Company. He has a working experience of 12 years in field of Direct, Indirect Taxes and Audit.
Malvika completed her Bachelors in Architecture in 2014, from Mumbai University and has since then worked substantially in the Architecture, Interior and Construction field. Malvika has managed various projects ranging across urban, commercial, institutional, hospitality and residential typologies. She is well versed with building materials and systems, sustainability techniques and site handling. She has an extensive experience with a broad range in Design and Management.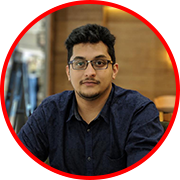 Abhiraj has completed his Bachelor in Architecture & Interior design from Bharti Vidyapeeth College of Architecture in 2017 and is working as a Architect, Interior designer & Project Manager. He is responsible for Management & Execution of Various projects of the Company. He has a working experience of 5 years in field of Architecture & Project Managing. He has recently completed his PGDM in Marketing Management as well
Nitin has completed his Civil Engineering from Somaiya College, Mumbai in 1982. He is responsible for coordination with all site Engineers. He has experience of 35 Years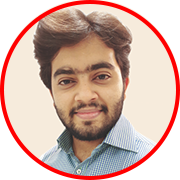 Omkar has completed his Master in commerce from Mumbai University. He has also Persued MA in Indian Classical Music from Pune University. He is responsible for Accounts Handling.
Gauri has completed her education in Bachelor of Architecture  from Rizvi College of Architecture in 2012 and Masters in Archaeology from CEMS Mumbai university in 2019.
She  is responsible for managing  pre redevelopment activities , execution and project closure for highrise projects. She has work experience of  8 Years
Rushabh has completed diploma in electrical power system from VPMS polytechnic in 2017 and Bachelors degree in Electrical enggineering from RKDF university . He is responsible as Project Site Incharge. He has experience of 4 years.
Sima has completed her education in Bachelor of Architecture from BKPS college of Architecture in 2007 She is responsible for execution of Multistorey Projects . She has work experience of 13 Years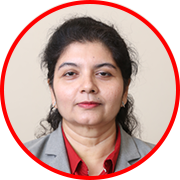 Archana has completed her education  Bachelor in Commerce from P.G.D.M.A in Marketing from Welingkar Institute. She is responsible for mangement of Site Operations department of the company. She has work experience of  20 Years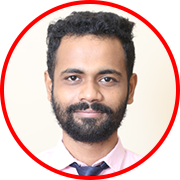 Prathamesh has completed  Bachelors degree in Civil  engineering from  Mumbai university He is responsible as as Project Site Incharge. He has experience of 4 Years
Sahil has completed  Bachelors degree in Civil  engineering from MGM college, Mumbai university .He is responsible  as Project Site Incharge. He has experience of 4 Years
Pravin has completed diploma in interior designing & 3D Modeling. He is responsible for 3d visualising models for projects. He has experience of 15 Years