Started his career as Mechanical Engineer in Shipping Industry in Design Department. Having worked there for over five years, decided to venture into entrepreneurship in Real Estate mainly into Development and Land acquisition. Sunil then moved into Finance & Consulting for Large Size Real Estate Projects and specializes into Resources management.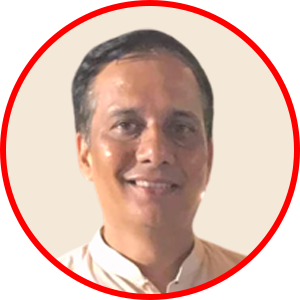 Jayantilal Jain popularly known as "Jitubhai" Thane's Real Estate Development Industry for last over 25 years. Jitubhai specialises in Transferable Development Rights (TDR), Contracting and Sales Management. He has expertise in Residential, Commercial and IT Parks. He has deep understanding about Market Scenarios and Trends.
Ravi belongs to the oldest "Punmiya" family from Thane which is predominantly into Jewellery making activity for over 150 years. Ravi's expertise is in Real Estate Finance, RERA & Revenue Compliance.
Vrushali by qualification is bachelor in Architecture from Mumbai University.  Vrushali specializes in Urban planning, Sustainable & Environmentally friendly architecture. She has deep knowledge and understanding of Redevelopment, mainly in Project Feasibility, Design requirements and Project Management. Expert in all Modern Design tools & techniques and Vastu compliance.
Pallavi has completed her education from Mumbai University in Interior Designing. Her forte is in Legal and Liasoning management in the company and she Handles Legal & Liasoning department of the company. She has work experience of  20 Years
Tejas has completed his  Bachelor of Commerce from Kelkar College in 2013 and is ICAI certified in Accounting Technician. He is responsible for Tax and Financial Management of the Company. He has a working experience of 12 years in field of Direct, Indirect Taxes and Audit.
Harsh Pahuja is a co-founder and the managing director of Harsh Group of Companies. The group is a pioneer and premier real estate developer, in practice for more than two decades. Their specialized teams' consistent endeavor in numerous projects comes not only from meticulous planning and superior designing, but also from ensuring quality and timely completions. They have successfully completed several high-rise Residential & Commercial projects at prime locations across Mumbai & Thane.